Professor Gregory I Bain
MBBS (Adel), FRACS , FA(Ortho)A, PhD Hand and Upper Limb Surgeon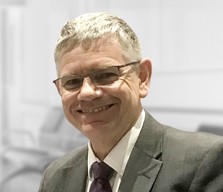 Professor Gregory I Bain
Greg exclusively practices upper limb surgery. He is a member of the Australian Hand Surgery Society, the Australian Shoulder and Elbow Society as well as a number of international Associations.
At the Flinders University he is Professor of Upper Limb and Research in the Department of Orthopaedic Surgery. He is at the forefront of development of new surgical techniques, especially in minimal arthroscopy and reconstructive surgery
He has presented and published research papers locally and overseas on hand and upper limb topics as well as publishing text books and chapters on shoulder, elbow, wrist and hand.
He has a special interest in surgical education, arthroscopy and minimally invasive surgery.
Deputy Editor of the Journal of Wrist Surgery.
President of the Asia Pacific Wrist Association.
Chairman Elbow, Wrist and Hand Committee, ISAKOS.
Board member Journal of ISAKOS.
Board member Techniques in Hand and Upper Limb Surgery.
---